It's Earth Day today.  Lets us parents once again pledge to inspire and ignite passion in our kids to constantly think on how we are impacting the Earth. Here are three fun movies to get the thought process and conversations going..
WALL-E
This futuristic film takes place 700 years in the future, when the Earth has been reduced to a deserted, garbage covered  ghost planet,  rendered uninhabitable because of man's abusive habits and rampant destruction. All the humans have abandoned Earth and live in  a humongous space ship that hovers in outer space.
The state of the Earth in the movie will urge you to take notice of how our actions are affecting the environment and warns of what might happen if we don't mend our ways.
As an added bonus, you can point to the world in the spaceship and remind your child to step out from his world of gadgets and  get some true-blue-vacation time with his friends outside.
THE LORAX:
A Dr. Suess classic..to win the affection of the girl of his dreams, 12-year-old Ted sets out to track down the never-before-seen in a city where everything is plastic – a real tree. It's been so long since everyone has lived in a world without any plants or nature that people just accept the world the way it is, paying to buy air and  having plastic trees for decoration. But outside the walls of the Thneedville they have constructed for themselves, the world looks deserted, dark and desolate. The story of the Once-ler  who cuts down the Truffula forest and juxtaposing it with the new story of Ted, we can see what an environmentally ignorant world looks like
Enjoy this number from the movie: "How bad can I be?""
AVATAR: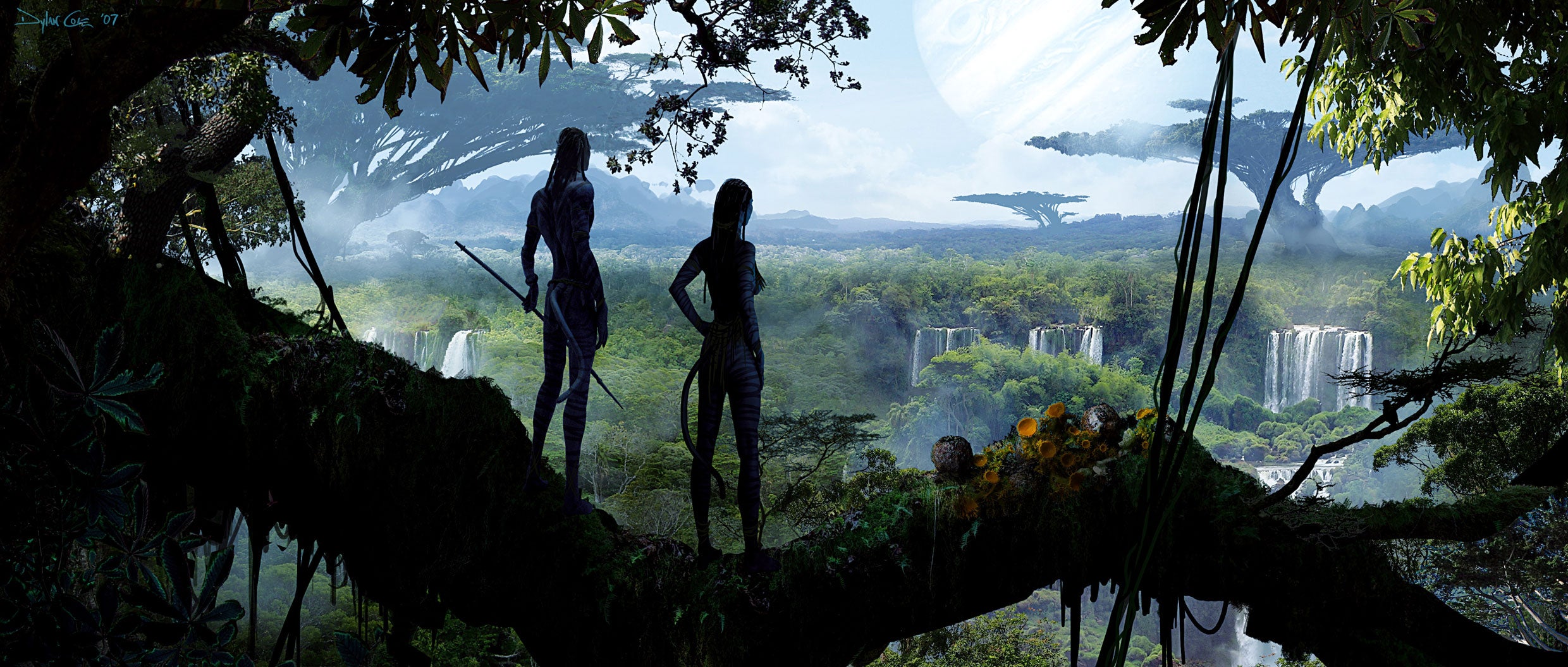 I can't say this is a kids' movie, but it is one of my favourites with a strong environmental theme and even deeper thoughts.  A paraplegic soldier travels to the planet of Pandora, where his mission is to drive out the locals so Earth can get its very expensive metal deposits. The bonding of the Navi to their planet and his video logs slowly document the change within him as he awakens to  the true meaning of respecting  nature and being grateful for  Mother Earth's bounty and living in perfect ecological balance with the Earth.  The bombing of the Home Tree and the deep sorrow that everyone feels when the giant tree comes crashing down will certainly make your and the child pause and see the destructive nature of humans and how it affects the planet and hopefully teach some valuable lessons on sustainability.
Then go out and plant a seed together.  Resolve year-round to reduce your environmental footprint. Recycling, reducing your consumption, composting, using sustainable energy sources and taking public transportation are just a few of the actions you can take to, literally, make every day Earth Day.
Happy #EarthDay folks!